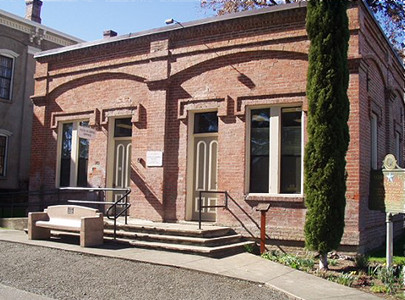 Saul Sanabria
County Veteran Service Officer
255 North Forbes Street
Lakeport, CA 95453
Phone: 707-263-2384
Fax: 707-262-1861
Email: Saul.Sanabria@lakecountyca.gov
Hours: Monday – Friday, 8am-5pm
Mission/Purpose
To honor and support all veterans; to provide information to the Lake County veteran community regarding entitlement to federal, state and local benefits; and to provide advocacy and professional assistance to veterans, their dependents and survivors who wish to pursue veteran's benefits, care, or services.

What is the County Veterans Service Office (CVSO)?
The CVSO was established by the Lake County Board of Supervisors in 1946 to assist veterans, their dependents, and survivors in obtaining benefits from federal, state and local agencies administering programs for veterans.
We are a county agency and NOT the Federal Department of Veterans Affairs.
Who do we serve?
Veterans
Spouses and Dependent Children
Dependent Parents
Surviving Family Members
Anyone with questions, concerns or interest in veteran's services
We offer the following services:
Comprehensive benefit counseling
Professional claim preparation and submission
Claim follow-up to insure final decision
Initiate and develop appeals when appropriate
Networking with federal, state and local agencies
We can assist you with the following:
Compensation (service-related injuries or diseases)
Re-open Claim for Increased Compensation
Dependency Indemnity Compensation (survivors benefits based upon service-connected death)
Pension (for war-era, low-income veterans)
Death Pension (for low-income survivors of war-era veterans)
Dependent Allowances
Housebound and Aid & Attendance Allowance
Admissions to State Veterans Homes
Request for Military Records and Decorations
Discharge Recordation and Certification
Medical & Dental Benefits
Benefit Verification for other agencies
Vocational Rehabilitation
Home Loans.
Education Benefits
Life Insurance
Burial Benefits