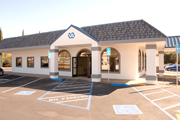 Clearlake VA Clinic
15145 Lakeshore Drive, Clearlake, CA 95422
(707) 995-7200
Hours: Monday – Friday 8:00 a.m. – 4:30 p.m.
Primary Care Medical Services for Veterans:
Primary Medical Care
Outpatient Mental Health Services
Immunizations
Nutrition counseling
On-site Member Services Representative
Laboratory Studies
Physicals
Medications from VA Pharmacy Refill Line or on-line
Social Work
Enrollment in VA Health Care
Medical Advice Nurse
Referrals for Specialty Services
Shuttle Service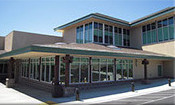 Lakeside Health Center
5335 Lakeshore Blvd, Lakeport, CA 95453
Phone: 707-262-3228
Lakeside Health Center is a Community Health Center.
Lakeside Health Center is a Homeless Health Center.
Dental care for all ages: exams, gum treatment, fillings, dentures, and emergency care. Medi-Cal for children, emergency Medi-Cal for adults, dental insurance, CMSP, sliding scale and private payment. Transportation support possible, call to schedule. Lakeside Health Center is a local, nonprofit organization offering services regardless of a patient's ability to pay.
This is a health care center funded by the federal government. This means even if you have no insurance you can be covered. The center is also income based for those making an income. This health center can cover services such as checkups, treatment, pregnancy care (where applicable), immunizations and child care (where applicable), prescription medicine and mental and substance abuse where applicable. Contact them at the number provided for full details.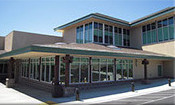 925 Bevins Ct, Lakeport, CA 95453
Hours: Monday – Friday 8:30 a.m. to 5 p.m.
Closed for lunch from 12:00pm to 12:30pm
Provides dental services for Native Americans and the general public. Patients may access dental services on a sliding scale, private pay basis, Medi-Cal, Medicare, CMSP, or private insurance.
Walk in emergencies are accepted at 8:30 am and at 12:30pm Monday through Friday. The Dental Department is closed the 1st Wednesday of every month for Administration Day.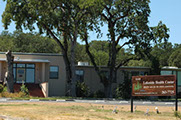 5335 Lakeshore Blvd., Lakeport, CA 95453
(707) 263-7725
Our Mission: Mendocino Community Health Clinic provides access to excellent healthcare services for the most vulnerable people in our community.
Planned Parenthood – Clearlake Health Center
14671 Olympic Drive, Clearlake, CA 95422
Phone: (707) 995-2261
Hours of Operation
Tue, Wed: 8:30am – 4:00pm
Fri: 8:30am – 5:00pm
Services: Abortion Services, Birth Control, HIV Testing and services, LGBT Service, Men's Health Care, Morning-After Pill,(Emergency Contraception), Pregnancy Testing & Services, STD Testing, Treatment & Vaccines, Women's Health Care.